There are a lot of cool things about summer, but the air isn't one of them. And in a time where no one can seem to agree on anything, we can all concur: it's really, really hot outside.
When temperatures rise to levels that resemble a 90s boy band, staying reasonably cool without outrageous electric costs can feel like a mission from a Tom Cruise film. Here are a few tips for using your AC to keep the perspiration at bay while still saving on energy bills, replacement costs, constant thermostat changes, and deodorant.
Make Sure You Have the Right Size AC Unit
One of the first steps to running an efficient AC system in extremely hot weather is making sure the system running is the right size for your home.  A system that is too large will short-cycle, and if it's too small, it will either never get cool enough or run non-stop. Make sure to have a professional evaluation for which size AC unit you need to ensure the main priority in staying cool in hot weather.
Keep Unused Doors and Vents Closed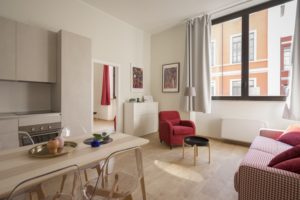 Another tip for using your AC properly: If your home has multiple rooms, keep the empty ones closed. Whether it's a bonus or guest room, a home gym, an office, or even your own bedroom that you're not using throughout the day, close the vents, so that any cool air that you're running is confined to the spaces in which you're actually using. When you change rooms, switch the vents accordingly.
Invest in a Smart Thermostat
Setting up a thermostat that sets your heating and cooling for you is a great way to efficiently cool your home in the summer, by automatically shutting on and off depending on which area of your house you're in at different times. Smart Thermostats are smooth, sleek, alternatives to the typical manual control system that comes with most AC units, and some of them even come with motion sensors to detect when a room is being occupied.  Smart Thermostats can also connect to Wi-Fi for mobile use so you can adjust it even when you're not home, or use voice commands from Alex or Siri when you are.
A Note about Shade
Some people argue that shade will help your HVAC run more efficiently in the summer. Studies show this is a myth — except in the case of window units. The smaller ACs that fit in your window will run far better if they have some shade. But as for your whole-house AC, don't worry about it.
Regular Check-Ups
People get regular doctor visits to make sure everything is running smoothly, and so should your AC unit.  One of our most important tips for using your AC the best is to take good care of it, which also prevents the need for HVAC repair. Sometimes the airflow needs to be evaluated, filters replaced, coils cleaned, and more. If the unit has frozen over, it will need to be turned off and then restarted again.
We would like to say that there are only a few weeks left of this treacherous heat, but here in North Carolina, summer stays as long as it wants. Until then, keep us in mind for all the assistance you need for efficient cooling this hot, hot summer.